Life is a game, when you learn how to play!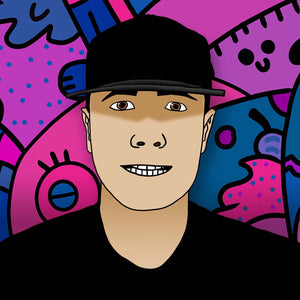 DIY Game Guy's message of the week
Can playing a game be the most "real" thing you do today?
TMI Boom Blog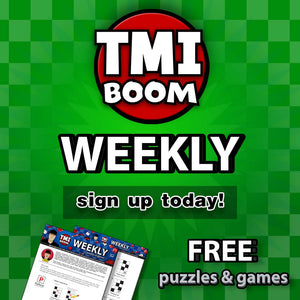 Sign up for the FREE WEEKLY download
OFFICIAL LAUNCH - DEC 1st !
This is how TMI Boom gives back to the community and provides a fun and challenging variety of FREE games, puzzles, and TMI Boom content to the DIY game community of students, families, educators, seniors, mental health professionals, and gamers of all types.
TMI Boom WEEKLY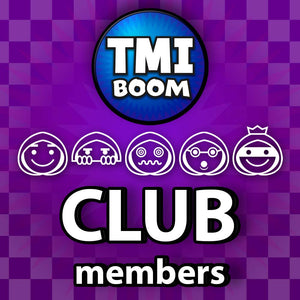 Join the CLUB for more of everything!
OFFICIAL LAUNCH - DEC 1st !
Be a super supporter of TMI Boom's mission to bring affordable and free quality games and content to the DIY game community. For just $5 a month, you and your family won't believe how much you get, by giving. Join TMI Boom's CLUB on Patreon for more games, bonus puzzles, early access, archived content, exclusive materials, polls, contests, discount codes, and more!
TMI Boom CLUB
Let's Play Games!
DIY Game Theory
DIY games (Do It Yourself) are more than a collection of games - they are a philosophy about how and why we play games and the benefits of playing them. They are fun, educational, stress relieving, and community building.
DIY Game theory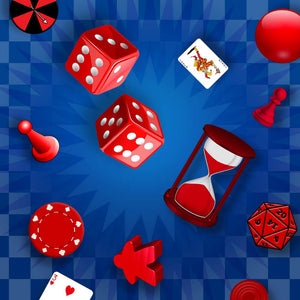 Build your DIY game kit!
Get your dice, cards, chips, etc... here. Spend a little or build a legendary collection. Get these gaming materials and play all the TMI Boom DIY games we have to offer. Buy them once, play forever.
DIY Game Kit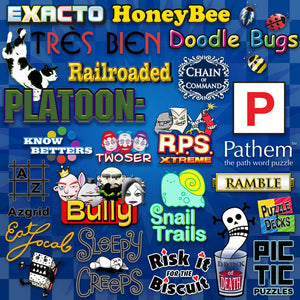 TMI Boom's Games & Puzzles LIST
This is the living list of TMI Boom's games & puzzles that have been published, officially released, are in development, and everything in between. This list will always be a work-in-progress and a great overview of how TMI Boom and the DIY game movement are growing.
Game & Puzzle LIST
Latest TMI Boom Blog posts