Welcome to the tmi boom game (+1 pt)!
You are an awesome DIY gamer!
Getting free and affordable DIY games to the people is what TMI Boom is all about. Download the Game-of-the-Month content and tell your friends and family to sign up as well.
The more people join the DIY community, the more we can create, publish, and play more Do-It-Yourself games, which makes the world a happier and healthier place.
WIN-WIN-WIN
Life is a game when you learn how to play!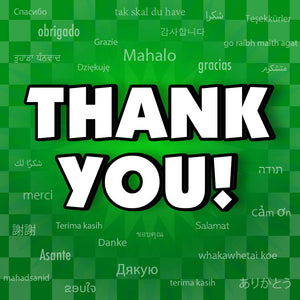 Ready to explore?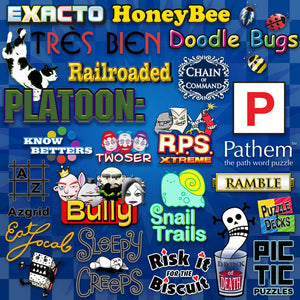 Shop for games of all types!
Check out the latest affordable games and merch at the TMI Boom SHOP. From downloadable game boards you can print at home to games you can wear, we explore DIY gaming with eyes wide open.
to the SHOP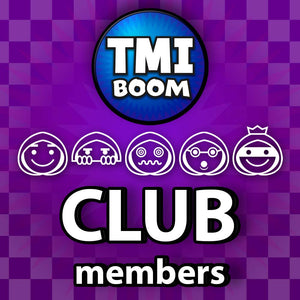 Join the TMI Boom CLUB
The TMI Boom CLUB on Patreon is an amazing way you can support TMI Boom and the DIY Game community. A $5 month subscription gets you access to extras (like the library of all previous WEEKLY downloads), bonus content, and exclusive games & puzzle materials. More importantly your support helps us provide more free and affordable games for everyone in the DIY game world.
(+5pts in the TMI Boom Game)
Join the TMI Boom CLUB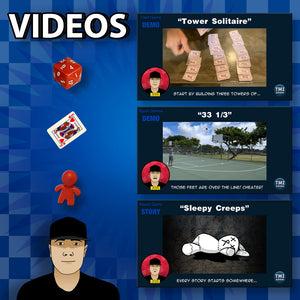 Check out our videos!
An exciting work-in-progress!
As, time permits, we will post game demos, funny game content, and whatever tickles our fancy.
Most people learn better from watching play than reading instructions and our YouTube channel will be an integral part of TMI Boom.
Be patient, the video library will grow, we will get better at making videos, we will all have fun with it.
TMI Boom YouTUbe channel